History of the Red Barn
The Red Barn was built in the mid-19th century for Winslow Fairbanks (1800-1880) on Fairbanks Farm, where he lived with his wife, Maria Knowlton Fairbanks (1809-1890), and their two children. The farm remained in the family for two generations and was considered one of the best and most productive farms in Holden.
Worcester Polytechnic Institute acquired the Fairbanks farm in the 1920s to supplement the landholdings of its nearby Alden Hydraulic Laboratory. Alden Lab used the barn for storage. The Fairbanks farmhouse, which stood a short distance southwest of the barn, served as housing for WPI Civil Engineering students attending summer programs. The farmhouse was demolished in about 1938.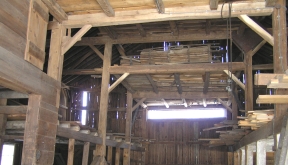 In 1994, after Alden Lab became a private enterprise, WPI sold 14.6 acres to Rutland builder Clealand Blair, Sr. Blair subdivided part of the land for houses, and in February of 2000 gave the barn and 7.7 acres to a non-profit organization, The Friends of the Red Barn, Inc.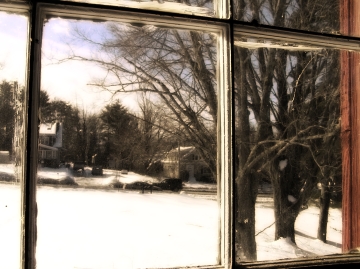 The Friends of the Red Barn continue to make repairs and improvements to the Red Barn and its grounds, as well as to host fun and educational events, such as our Farm Days, which are free and open to the public.
For more information about exciting upcoming Red Barn events, please see our News page.